Description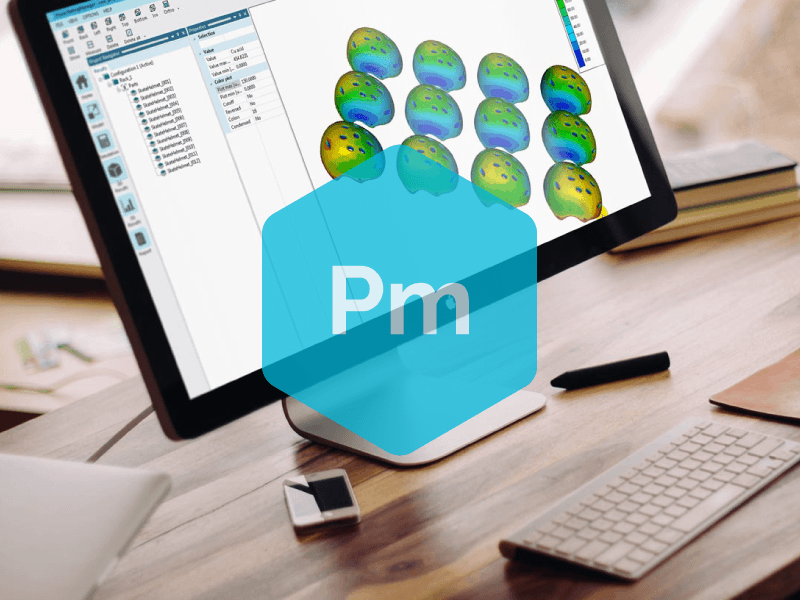 The key to cost, quality and capacity control of your plating lines.
Elsyca PlatingManager simulates plating performance based on a virtual mock-up of your plating line. It provides detailed information on the plating performance for all parts on the rack and fully supports the production part approval process.
Elsyca PlatingManager is ingenious in its simplicity. It comes with a pre-configured model of your actual plating line infrastructure. As a user, you just load the CAD model of the part, set the process parameters, and press the simulation button. It is really that simple! No CAD skills or CAD software is required.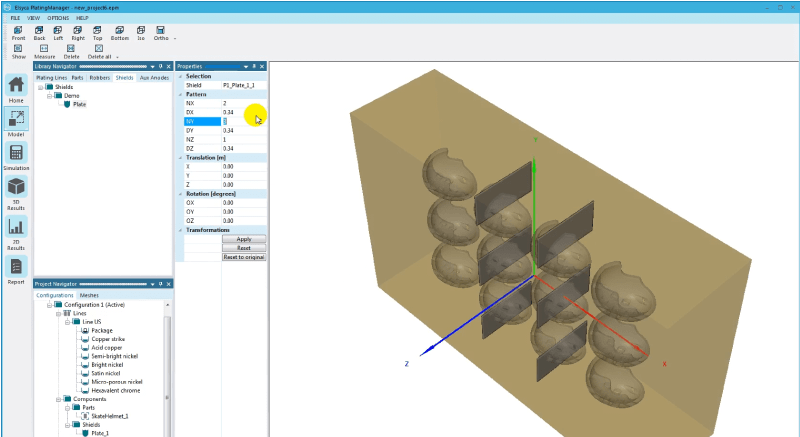 Key features are:
predefined and embedded plating line

define process conditions for a full sequence of plating steps

robust and fast simulation of current density & layer thickness distributions

functionality to verify the impact of tooling and process parameters

automated patterning and positioning of parts on the rack

verification of the plating package

batch processing module to combine and compare different projects

basic shapes module to define and resize relatively simple geometries

new 2018 module: use of P-points

zero offset on non-manifold/watertight STL models

importing an exported project

integration with SolidWorks

automated reporting

Elsyca XPlorer, the visualization and post-processing environment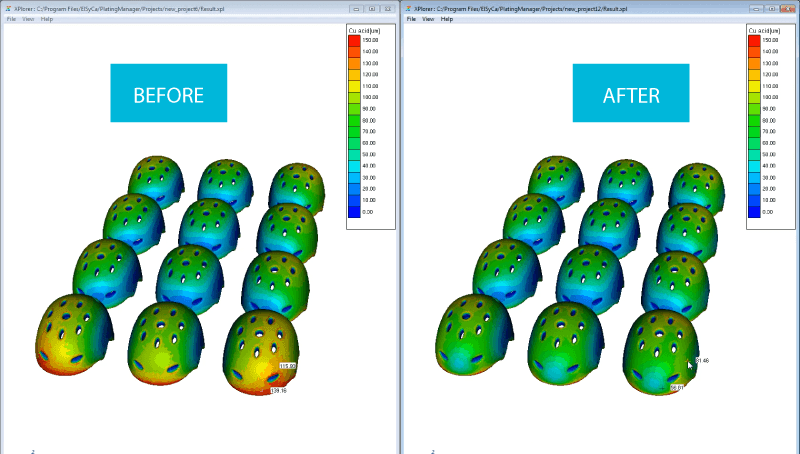 The benefits are plenty and tangible:
No more production surprises, increased capacity, less scrap, improved product quality, drastic time reduction (from product arrival till start of production), … Since you can now even check the plating process before the first physical part enters the building, it enables you to defend your pricing and negotiate with your clients: Higher plating quality may require more advanced tooling which comes at a cost – and you have now the simulation report to prove it!