Why Patchwork 3D?
Patchwork 3D software helps you transform CAD data into photorealistic 3D models for industrial use.
Patchwork 3D makes it easy to use real-time rendering to shorten design cycles, or to base your communication and marketing on stunning renders.
Personalizable 3D Configurators
Real-time, or on-demand, rendering provides instant images in your web configurators and immersive solutions, the best solution when your model has large numbers of configuration combinations.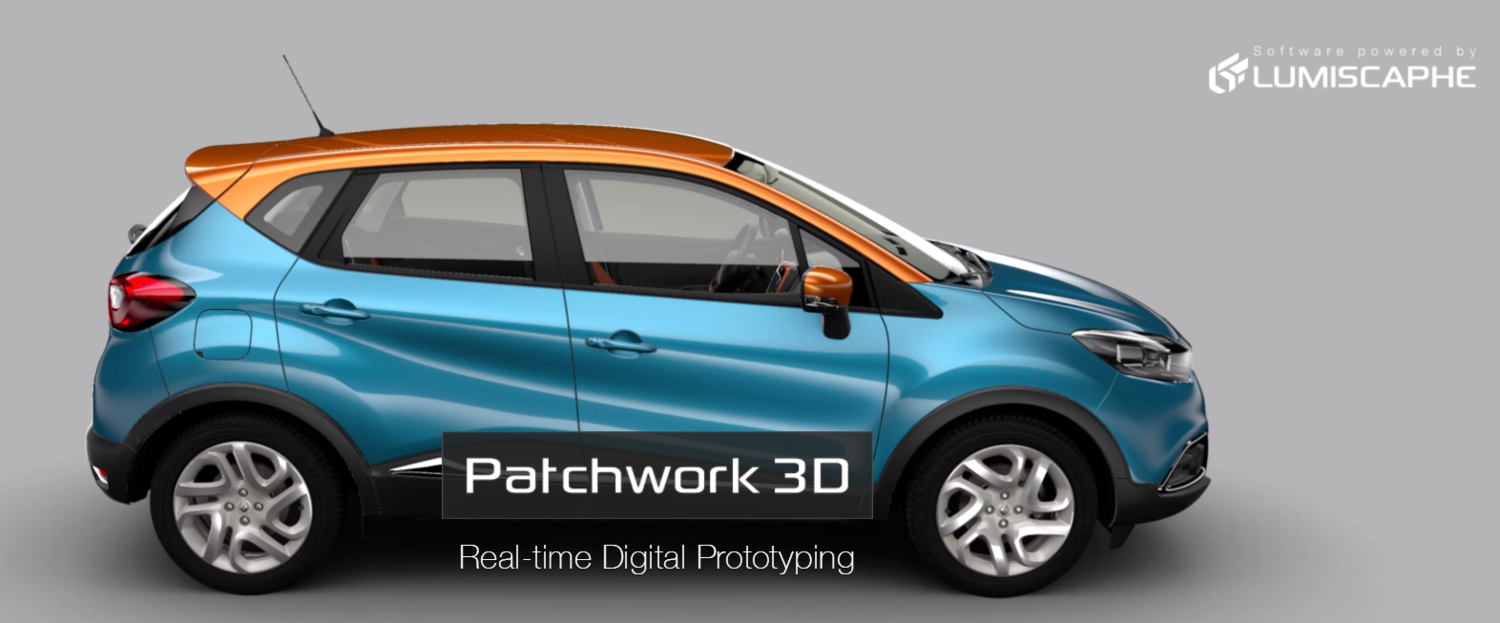 Selected Features
Part 1. Real-Time Light
A fully configurable, sun-type light provides real-time illumination without or in addition to lightmaps.
Part 2. Selective Clipping Planes
Up to three animatable clipping planes reveal the layers of your product, clipping through only the surfaces you want.
Part 3. HDR Environments
Switch 360-degree environments with a single click, influencing color perception, lighting, and surface reflections.
Part 4. Multi-track Animations
Animations, both easy-to-build and complex, are driven by multi-track timelines, animation triggers, and animation constraints.
Part 5. Real-time Material Editor
The material editor facilitates real-time modification of materials, including material types such as standard, shadow or multi-layer materials.
Part 6. Lighting Layers
Lighting layers are a powerful tool that allow for variations in lighting ambiances and that make the use of lightmaps in animations possible.
Part 7. Surface Unfolding Workshop
Patchwork 3D's best-in-class surface unfolding algorithms are unique in industry applications.
Part 8. Interactive NURBS tessellation
Native CAD support provides interactive NURBS tessellation.
Part 9. Topological NURBS stitch / split
Native CAD support provides topological stitching of NURBS patches.
Plenty of 3D import formats
Directly import your native CAD files to assemble your Digital Aspect Mockup (DAM). Patchwork 3D supports many 3D import formats including:


FBX DXF OBJ 3DS

STL Parasolid IGES Solid Edge

ACIS SAT ACIS XML STEP Creo / Pro Engineer

Catia V4 Catia V5 Alias Wire NX

SolidWorks