Description



Everything you need for air-borne noise analysis

Due to the ever increasing complexity of the body-in-white (BIW), it is a very challenging exercise to understand how noise propagates through the labyrinth of the vehicle's structure. Today, acoustic engineers perform ultrasound or smoke tests to identify these noise paths. However, this is only feasible late in the development process once prototypes are available, and moreover, the physical tests do not tell anything about the actual trajectory of these noise paths nor how to block them in the optimal way.
Elsyca LeakageMaster solves these issues: starting from a computer model of the BIW, the acoustic paths are identified including the full route details through the reinforcement structures. Based on this information, the engineer can interactively choose between a variety of sealing measures, and validate the acoustic performance.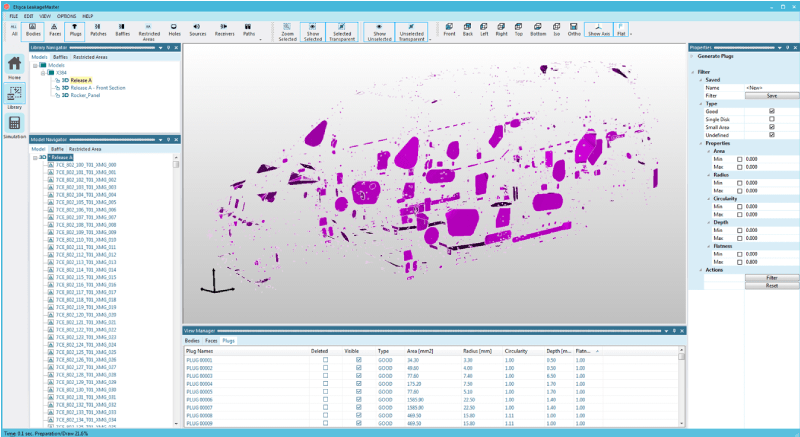 Key features



A wide range of functionalities:
Import and prepare your model in just a few clicks

Isolate zones of interest with clipping tools

Generate acoustic plugs automatically in seconds

Create custom sealants with our extensive toolset

Activate and deactivate plugs and sealants

Inspect trajectories of noise propagation

Browse through simulation results

Share your conclusions with others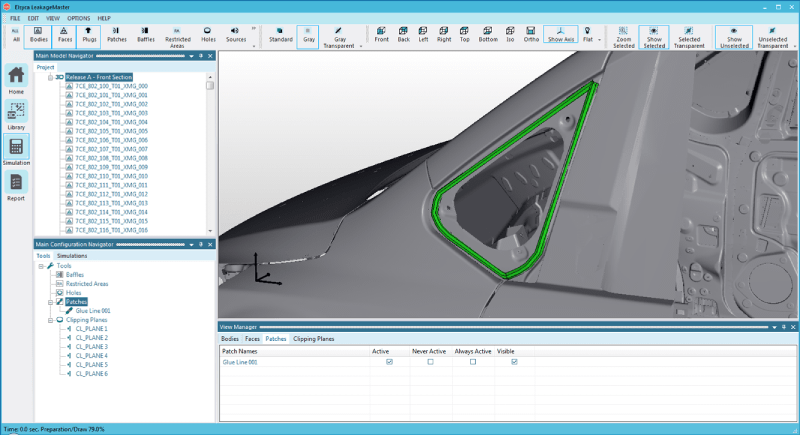 Key benefits
Key benefits are:
Increase your insight
Much more efficient than only knowing where noise exits your vehicle is to also visualize how noise actually travels through each cavity of your vehicle.
Make better decisions
Optimizing the acoustic sealing can now be done early on in the design process! The availability of a prototype is no longer a limiting factor. Use prototypes for validation rather than optimization.
Improve quality
Eliminate guesswork. Virtual simulation allows an unlimited number of iterations to further improve the acoustic comfort. Fine-tune the amount and location of sealing measures, unhindered by prototype availability.
Save time and cost
Profit from all the benefits of virtual simulation rather than relying purely on physical trials such as smoke or ultra-sound tests. Virtual simulation is not only fast, flexible and inexpensive, it is also so much more effective!